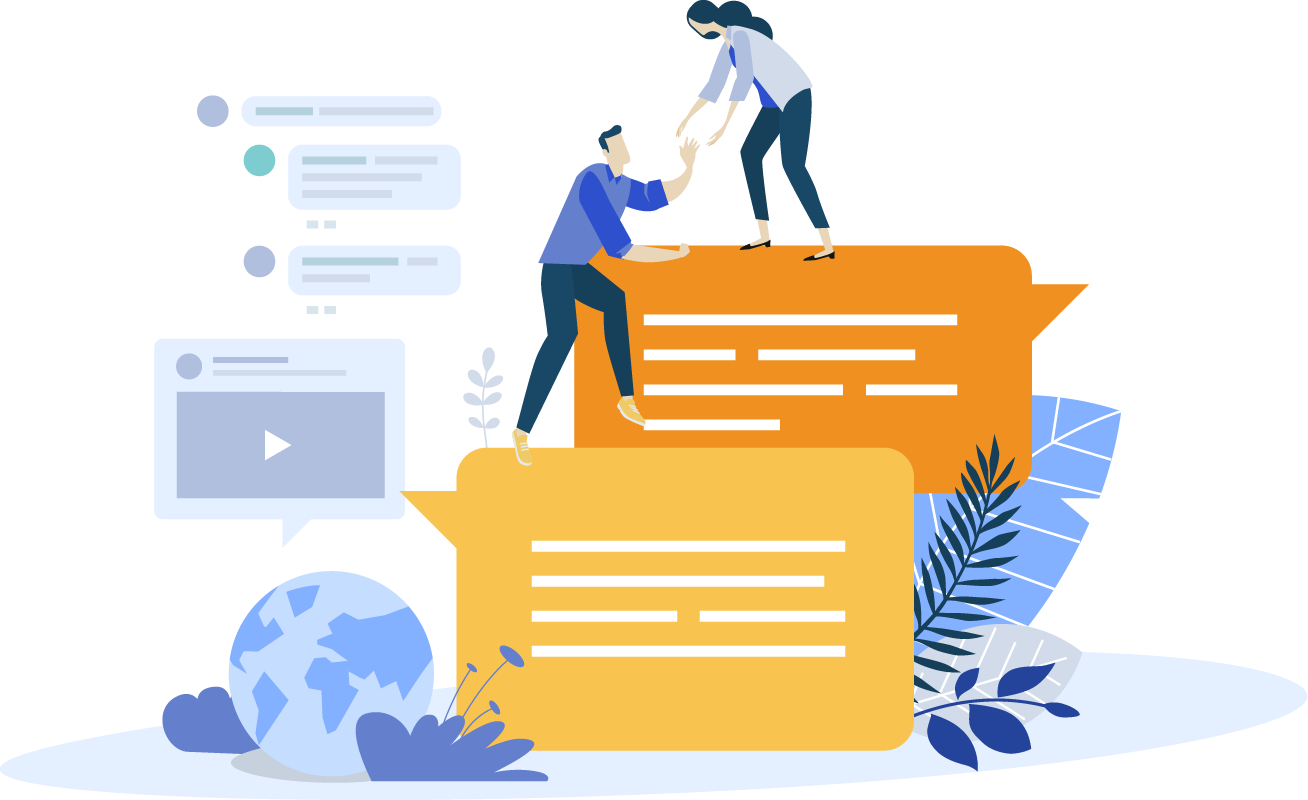 Diversity Coaching
Coaching promotes the preparation, implementation, and self-work necessary to help individuals, teams, and organizations build a sustainable, inclusive culture. Coaching aims to eliminate the negative impact of privilege and oppression, causing people to be more aware of their conscious and unconscious biases and making concrete steps to ensure inclusion is truly integrated within the corporate culture. There is a growing need to "challenge" one's own bias and build an authentic culture in which everyone exists with a sense of belonging.
What it is and what it is used for?
Diversity coaching supports leaders to recognize the personal and professional benefits of inclusion and help to develop key skills in order to successfully integrate D&I thinking into the work environment. As a coach, I help leaders to become more agile to change, fostering integration in all areas of business quickly and effectively.
Diversity coaching offers leaders of organizations a secure, confidential contact in which to explore the challenges and uncertainty which arise when addressing D&I issues.
Diversity coaching supports individuals, teams, and organizations to identify oppressive behavioral practices and build a truly inclusive culture, eager to unleash its maximum creative and innovative potential. On the one hand, coaching is designed to support all the people who live with diversity and who face the possible challenges of inclusion, belonging, and integration into an environment. On the other hand, coaching promotes the acceptance and inclusion of diversity thinking in the company by supporting leaders' growth.
Coaching Success with Inclusion Initiatives
The main reasons why inclusion initiatives fail are 2-fold:
lack of commitment by business leaders - in these situations, I, the diversity coach, help onboard managers fully with D&I projects, exploring potential barriers that hinder their involvement, supporting those who manage and empower others, through overcoming unconscious bias

Fear - on the managers' side - of giving up a portion of their power: in this case, which can clearly emerge as a resistance alongside the previous case, I support people who have the privilege to manage in the best way possible and grant others equal access to power, by overcoming their unconscious bias
Coaching broadens a person's vision of themselves and of the world around them.
The approach of coaching within the conversations can be an important guide for managers to recognize, with courage, if they have acted in power, privilege, and judgment. I help them to ensure that awareness and inclusion are conscious choices.
Diversity and inclusion strategies
for Diversity Management
Diversity
Management
First step:
Training and Education
Learning and
Development
"From the very first meeting, I realized that Claudio was the right person to guide me in forming a more integrated platform for communicating my individuality. His ability to uncover deep issues that were holding me back allowed me to move forward on a new path towards growth."
"Often random experiences result in unusual connections and interactions: the project with InGalera restaurant, born out of a vision of greater diversity, working alongside prisoners, immediately found the attention of Claudio and his skills. Curiosity, a desire to analyze situations with discretion and respect for others and their ideas are vital tools in order to understand important issues and guide the growth of a project which is inherently unique and different."